Products
Delivery available
Shalata's Land Clearing's products include:
• Red, Brown, Black Mulch
• Natural Mulch
• Bark Mulch
• Certified Playground Mulch
• Double Ground Hardwood Mulch
• Topsoil & Amended Soils
• Palletized Silt Sock
• Woodchips
• Sawdust
• Firewood
Our mulch is a byproduct from our land clearing operations, which enables us to control all of our raw fiber, offering our customers a premium mulch product. After removing and hauling the fiber from the forest to our facility, it is reground into a usable product. Selected material is used in the dying process where organic color, such as red, black and brown, is added to create a wider variety of products. Call Joe McLeer at 570-396-1187 for mulch pickup or delivery.
To determine approximately how many cubic yards of our products you need for your project, use our calculator below.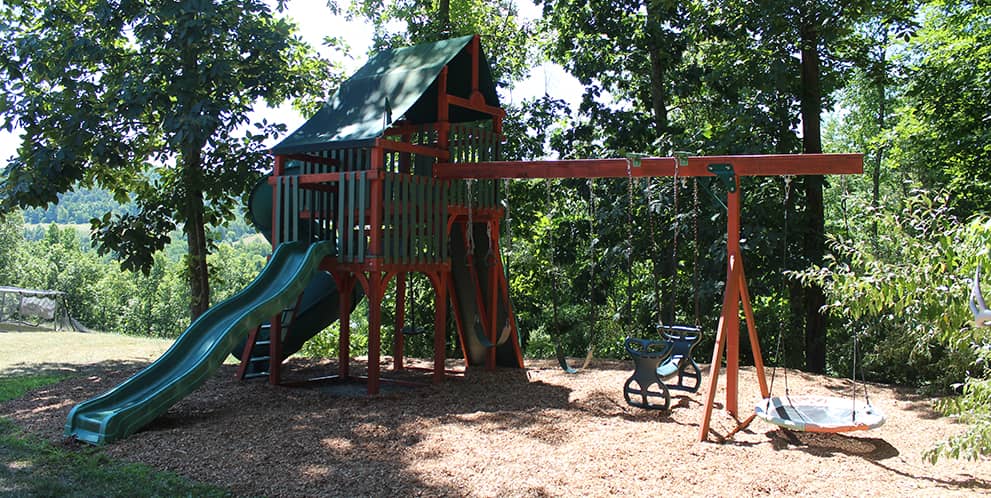 Playground Mulch
IPEMA Certified
Shalata's playground woodchips are a natural product and contains no chemicals or artificial ingredients. Harvested from our logging and landclearing, the chips are randomly sized and contain no waste, wood or pallets. These chips provide a natural feature to any playground. All playground wood chips are IPEMA certified.